There is only one constant in real estate, it is constantly changing! Stay up to date on all the trends with my monthly newsletters:
March 2020
REAL ESTATE NEWS
Brought to you by Debbie Trujillo
Trend or Fad? Knowing the Difference Could Save You Money
When updating your home (especially to put on the market), It's a good idea to incorporate current trends into your renovations. There's a fine line between trends and fads however, and the difference can affect your buyer pool.

Fads are characterized by an intense and widely shared enthusiasm for something, but they tend to fade in popularity quickly, and have little basis in practicality.




Trends have longer lifespans and are more sustainable as a market force. Trends indicate the general direction that something is developing over time. Often times, design trends can be predictable because they have a basis in practicality that justifies their popularity.

Fads can occasionally turn into trends, but it's hard to know in which cases that will happen. If your goal is to attract a wide range of buyers to your home and sell quickly, it's best to steer clear of design choices that are too new, too edgy, and too pricey. Let's break down a few current fads for consideration.

Wallpaper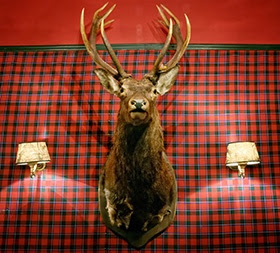 "Thanks to Instagram and Pinterest, busy, bold wallpaper is back in a big way," says HomeLight. "Online searches for 'bold print wallpaper' have increased by 401% in the past year." While wallpaper can be great for adding a splash of individuality to your space, it's just that — individual. To some, wallpaper adds visual clutter, and if buyers can't picture themselves in that space, they're going to be more focused on the potential headache of taking all of that wallpaper down. Neutral paint tones, on the other hand, tend to have widespread appeal and can be easily changed by potential buyers.

Kitchen finishes
Watch HGTV for more than a few minutes these days and you'll probably see some fancy gold or brass finishes in the kitchen or bathrooms. We're filing this under "fad." Even though this type of finish has grown in popularity, you're still unlikely to find them in the majority of homes—especially in more suburban areas. If you live in a hip city with a large, design-savvy millennial buyer base, choosing these trendy finishes could pay off. For everyone else, sticking to finishes with more widespread appeal is a smarter move.

In recent years, open kitchen shelving has become quite popular on design shows. When staged properly and done right, open shelving can look great, but in the frenzy of everyday life it lacks function and looks cluttered and unorganized.

Bathrooms
Outside of finishes, it's important to consider the main features of your bathroom. Large walk-in showers have become more popular, but they often require ditching the bathtub. Consider your potential buyer before making such a drastic change. While you personally might not take many baths, a tub is often a must for young families with small children.
Credit Inquiries and Home Loans
Since a minimum credit score is required for most loan programs, the first thing a lender will do is check to see if your score measures up – this is known as a "credit inquiry." There are two primary types of inquiries, a hard and a soft inquiry. A hard inquiry will have a direct and almost immediate impact on credit scores whereas a soft inquiry will not. A hard inquiry is one where the individual has made a direct request for new credit. The request can be for a new automobile loan, installment loan or a credit card. In these cases, a single, somewhat isolated request for new credit will have a marginal impact on credit scores.

Multiple requests for credit during a compressed period of time, however, will eventually harm scores. The logic is that several quick requests for new credit could indicate an individual is on the cusp of financial hardship, and the new credit accounts are intended as a budgetary life-preserver. These varied, numerous requests can keep companies from issuing new credit.

A soft inquiry is relatively benign and won't affect scores at all. A soft inquiry is when someone requests their own credit report for a review. Soft inquiries are often made by employers or landlords, and won't hurt your score.

When it comes to applying for a home loan, it's important to understand the details. Let's say you've applied for a mortgage loan, but you haven't heard anything back from the loan officer. After two weeks you want to apply for a mortgage at another lender, but you're concerned that another hard inquiry will ding your credit score. While this is a valid concern, the guidelines set forth by the Consumer Financial Protection Bureau have ruled that multiple requests for the same type of account within a 45 day period count as just one inquiry. Therefore, there is no harm in shopping around when it comes to finding the right home loan.
February 2020
REAL ESTATE NEWS
Brought to you by Debbie Trujillo
 
What's the skinny on jumbo loans?
Let's talk about conforming loans vs. jumbo loans in the mortgage world.

The Guidelines
Each year in October, the Federal Housing Finance Agency, or FHFA, collects data on the national median home value and compares that number to October of the previous year. If there is an increase, the conforming loan limit will increase by the same amount.

In October 2019, the year-over-year median home value increase was 5.38%. Therefore, the conforming loan limit for a single-family home in 2020 will rise to $510,400, up from $484,350. The loan limits on multi-unit properties will rise to $653,550, $789,950 and $981,700 for a duplex, triplex and fourplex, respectively.




Loan Differences
Loans amounts at or under these limits qualify as conforming loans. They "conform" to guidelines set forth by Fannie Mae and Freddie Mac. Conforming loans make up the majority of residential loans funded. Loan amounts that are above these limits are referred to as jumbo loans. With a conforming loan, lenders are able to sell the mortgage in the secondary market, replenishing their credit lines in order to make more loans. Jumbo loans have no such robust secondary market. When a lender approves a jumbo loan, it assumes the risk should the loan ever go into default.

Naturally, this makes it more difficult to qualify for a jumbo loan. The minimum credit score for most conforming loans ranges from 580 to 620. Jumbo minimums range from 720 to 740. Some jumbo loans can require a lower score, but the rates and terms are much more stringent.

Down payment requirements for jumbo loans are also much higher. A buyer can secure a conforming loan with a down payment of just 5% (or even 3% for special first-time programs) with the help of private mortgage insurance. Jumbo loans have no such insurance policies available and require a minimum down payment of 20% of the sale price of the home. Providing a down payment of 25% or more will make it easier to qualify.

Wondering if a jumbo loan is the right move? Reach out! I can help you find the right loan for your next move or investment.
Calling in the pros on HVAC repair
If you're a homeowner, the internet can be a great source of comfort when it comes to tackling do-it-yourself maintenance. Yes, Google can show you the simple steps to replace a furnace filter, but most other HVAC repairs are not of the DIY variety. Here's what to watch out for and when to call in the professionals:

Unusual Noises
Modern, efficient heating and cooling systems should run almost silently. When you hear whistling, rattling, squealing, or knocking during operation, there's likely a problem. You can inspect the system yourself, but chances are you don't know much about the components inside your air conditioner or furnace. Rather than putting the safety of you and your family at risk, it's better to let an expert HVAC repair contractor take care of it.

Nasty Odors
When an air conditioning unit or heating system is working correctly, you shouldn't be able to smell it. If there is an unpleasant odor emitted, something is wrong. Your first step should be a filter replacement, but if the smell persists you likely have mold growing, a damaged air duct, or a clogged drainpipe. Each of these situations will require a thorough cleaning of the unit and the eye of an expert tech.

Improper Airflow
Clogs, blockages, and leaks can all lead to decreased airflow in your heating and cooling systems, causing them to run less efficiently and shortening their lifespan. Qualified HVAC repair technicians have the experience to quickly diagnose and address airflow issues.

Rising Energy Bills
Have you noticed that your energy bills keep going up every month? Unless you're experiencing a big swing in temperatures, increased energy usage means your unit is having to work harder to maintain your desired temperature. By keeping an eye on your utility bills, you can get a tech dispatched and get in front of a total breakdown and the headaches that come when your unit isn't running at all.

A note on hiring the right HVAC company
As with hiring any new contractor, take time to do your due diligence on HVAC service. Not all HVAC companies are the same, and you should never consider only one resource when determining the right one for you. Check credentials, licensing and insurance requirements in your region. Ask around for references and read reviews online. Finally, ask them for an estimate. Many HVAC repair companies will provide these at no cost. Get a quote from several different businesses before choosing one.
January 2020
REAL ESTATE NEWS
Brought to you by Debbie Trujillo
 
Credit Scores Demystified
If you've made a resolution this year to get your credit on track, getting started can feel a bit daunting. After all, it can sometimes seem as if credit agencies want to keep you in the dark about how scores are calculated. Not to worry - with some diligence on your part and a little insight into the world of credit score-keeping, you can get back on track in 2020.




Credit scores follow an algorithm first developed by the data analytics company FICO years ago. For a while, credit scores weren't the primary force behind a credit decision but over time the impact of a credit score became more and more important. Most every loan program available today has a minimum credit score.

There are five characteristics of your credit history that make up your three-digit score: your payment history, account balances, the length of your credit history, the types of credit used and how often you've applied for new credit. Credit scores will improve much more quickly by paying attention to the two categories that have the greatest impact on a score: payment history and account balances.

Payment history accounts for 35 percent of the total score. When someone makes a payment more than 30 days past the due date, scores will fall. An occasional "late pay" won't do much damage to your score but continued payments made more than 30 days past due definitely will. Preventing late payments is a key to recovering your score.

Account balances compare outstanding loan balances with credit lines and make up 30 percent of your score. If a credit card has a $10,000 credit line and there is a $3,300 balance, scores will actually improve, as the ideal balance-to-limit is about one-third of the credit line. As the balance grows and approaches or exceeds the limit, scores will begin to fall.

The remaining three have relatively little impact. How long someone has used credit accounts for 15 percent of the score, but there's really nothing anyone can do to improve this area other than to wait. Types of credit and credit inquiries both make up 10 percent of the score. By concentrating on payment history and account balances, scores will improve significantly over the next few months.
Inspections vs. Appraisals vs. AVMs
Inspections, appraisals, and automated valuation models, while related, all have different functions but can be easily confused. Let's take a closer look.

Inspections: A property inspection is ordered by the buyer and is meant to be an unbiased look at the condition of the property. While not necessarily required by a lender, an inspection protects the buyer from purchasing a home that requires expensive repairs or otherwise doesn't live up to its list price. A property inspector will examine the condition of the property inside and out, running through a checklist of areas including, but not limited to, the roof, electrical panels, wiring, plumbing, appliances, doors and windows. If any issues pop up, the inspector makes note and provides the buyer with a report.

Many reported issues will need some attention but won't affect financing. If major repairs are needed however, the lender might want to have those issues addressed before they provide any funding.

Appraisals: Once the inspection has been completed and reviewed, the lender can order an appraisal. The appraisal will consider comparable homes in the area as well as other factors such as lot size, nearby schools and crime rates. The goal of the appraisal is to determine the true value of the property for the sake of the lender.

The key difference between an inspection and an appraisal is that an inspection aims to assess the physical condition of a home itself, while an appraisal solely determines the market value of the real estate.

AVMs: An automated valuation model is a digital evaluation of the value of a home. An AVM will quickly research the database of similar homes in the area and compare them with the value of the subject property. AVMs are often used to assess the value of a property portfolio, and have the advantage of saving time and money since no one physically visits the property. However, AVMs can't take into account the true condition of a property and often aren't enough to secure a conventional loan for a home buyer.